Desks > Reception Desks > Reception Desk 2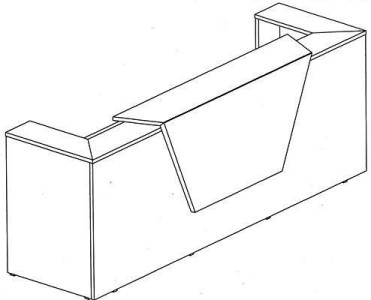 Our reception desks are made to order, and we can build them to any specification, in any length, width and height you may require. Also we can build your reception desk in a Commercial Laminate, Timber Veneer, Commercial Laminate with a polyurethane finish, etc, as preferred by you. Best to contact us to discuss your requirements, and we are happy to provide you with a quote, or to give you advice as a starting point.

Call us on (02) 9736 2183 to discuss, or click on the Enquire Now button to email us.