Meeting Chairs > Meeting Room Chairs > Townsville Visitor Chair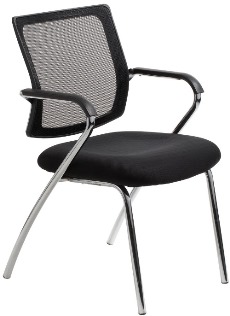 The Townsville visitor/client chair is stylish and comfortable, with a black mesh back, a black upholstered seat, and arms. The stackable four-leg tube frame is chrome, and has a 100kg weight capacity. The Townsville comes with a five year warranty.

Call us on (02) 9736 2183 to discuss, or click on the Enquire Now button to email us.