Meeting Chairs > Stacking Chairs > Cello Chair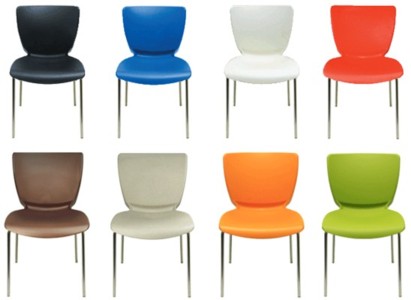 CELLO is a stylish comfortable one piece chair, versatile for both outdoor and indoor use (frame is available in both chrome or stainless steel). The shell is moulded from a durable all weather UV protected polymer. The Cello is available in a range of colours. Overall size 450mm x 820mm. 100% Australian made. 100% recyclable.

Call us on (02) 9736 2183 to discuss, or click on the Enquire Now button to email us.