Meeting Chairs > Stacking Chairs > Concerto Chair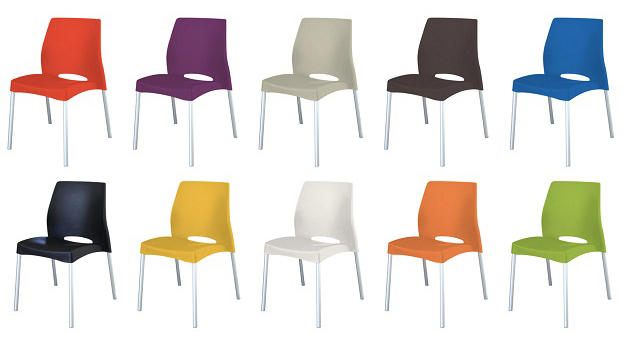 CONCERTO Chair is comfortable and versatile, featuring a durable plastic shell with clear anodised aluminium legs and urethane foot plugs. CONCERTO is suitable for outdoor and indoor living and ideal for café and hospitality areas. The shell is moulded from a durable all weather toughened polymer and is available in eleven vibrant colours. CONCERTO is stackable and lightweight with soft TPE bumpers to protect seats. Lip at top of back allows easy lifting and moving of chairs.

CONCERTO Chairs are Australian made, allowing prompt delivery. Even large volumes can be prepared in a couple of weeks. Dimensions: 520W x 530D x 810H. Seat: 430W x 450H.

Australian made, with three year warranty.

Call us on (02) 9736 2183 to discuss, or click on the Enquire Now button to email us.