Meeting Chairs > Timber Framed Chairs > Colibri Chair black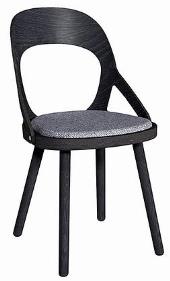 The Colibri Chair comes standard with an upholstered seat pad, and is made from solid oak. The Colibri is also available as an armchair (see Colibri Armchair). A stylish and comfortable chair, suitable for use in the office, hospitality, and as a dining chair.

Call us on (02) 9736 2183 to discuss, or click on the Enquire Now button to email us.