Office Chairs > Executive Chairs > Alma Exec leather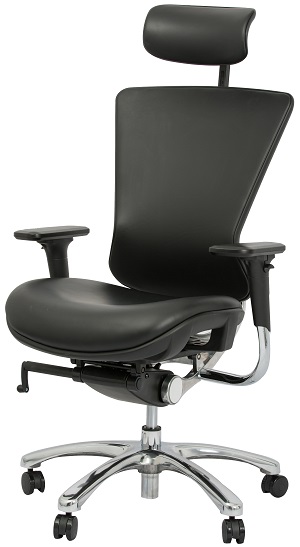 The Alma Executive Chair with arms is a comfortable and luxurious chair, and it's strong (it has a 150kg weight rating), with a high level of adjustability. The Alma Executive is upholstered in 100% black leather (it's also available in an all-mesh version). Included as standard is a seat slide, for added depth in the seat for those who might need it.

Call us on (02) 9736 2183 to discuss, or click on the Enquire Now button to email us.