Office Chairs > Executive Chairs > Essence OD3310FA-WG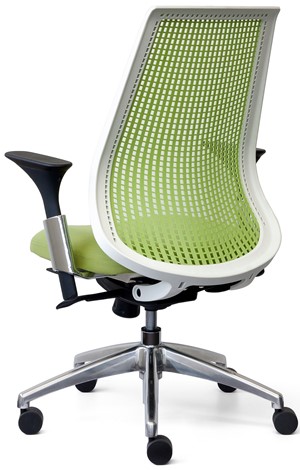 The ESSENCE executive chair is a multifunctional ergonomic chair, and is available in three colour combinations - black with black, white with green (shown here), and white with red. It has high strength elastic (not plastic) mesh back, height adjustable arms, swivel, gas lift, a synchronised seat and back tilt, slight and quick tilt tension adjustment, seat depth adjustment (seat slide), fixed back height adjustment, on a beautifully finished aluminium base on castors. The ESSENCE is a comfortable, stylish and affordable executive chair - priced at $650 (includes delivery and GST).

Call us on (02) 9736 2183 to discuss, or click on the Enquire Now button to email us.