Office Chairs > Industrial Seating > Industrial Chair LI1000BA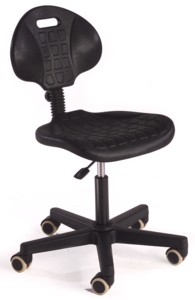 The Works Range of chairs and stools is specially designed to accommodate a hard working environment. Perfect for areas such as a laboratory, factory or work shops. The seat and back feature a chemically resistant polyurethane foam, which has a contoured and raised pattern to improve air flow and limit heat build up.

Call us on (02) 9736 2183 to discuss, or click on the Enquire Now button to email us.