Storage > General Storage Units > Casino Mobile Pedestals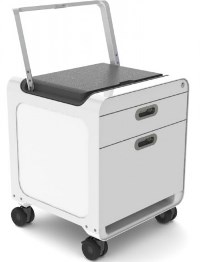 The CASINO Mobile Pedestals come in either a two drawer or three drawer version, with standard powdercoat finishes of silver or white frames with frosted white side panels. CASINO features optional graphic side panels with unlimited scope for customised graphics; lockable polyurethane castors in a translucent grey finish; lockable soft close drawers; durable seat cushion.

Call us on (02) 9736 2183 to discuss, or click on the Enquire Now button to email us.