Storage > General Storage Units > Tambour Cupboard - Black Ripple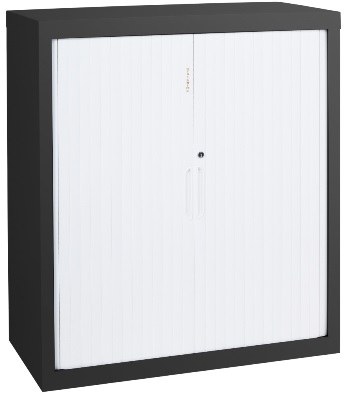 The Statewide Tambour Cupboard range are available in 900W, 1000W and 1200W, and are available in various heights from 675H up to 2000H. All are 455 deep. All cupboards are are available with adjustable shelves, and a number of other accessories are available, including a planter box that fits on top of the cupboard. Available in fourteen powdercoat colours. Australian made.

Call us on (02) 9736 2183 to discuss, or click on the Enquire Now button to email us.