Storage > Metal Storage Units > Statewide 4-dr Mobile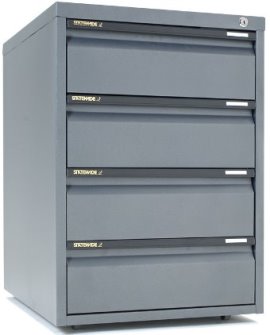 The Statewide series of mobile drawer units are extremely durable and robust. Available in fifteen different powdercoat colours. Dimensions are: 675H x 467W x 610D. Available in the series is a two file drawer unit, a one file and two drawer unit, and a four drawer unit.

Call us on (02) 9736 2183 to discuss, or click on the Enquire Now button to email us.