Tables > Boardroom Tables > Trapeze 3 Leg Table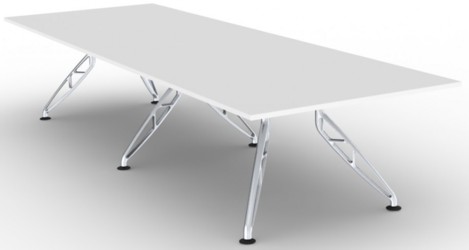 The TRAPEZE is an innovative and high quality range of table bases, in two standard finishes (polished aluminium or metallic texture). The TRAPEZE can accommodate tops of unlimited length, providing endless opportunity for a wide variety of configurations and table widths of up to 1600mm. Legs can be positioned for narrow or wide tables, and can be angled at 0 degrees, 22.5 degrees, and 45 degrees, depending on the aesthetic required. In addition, the legs can be positioned at any point along the beam to accommodate various table overhangs, and is suitable for worktops with power boxes. Lots of options available, including data/power boxes. TRAPEZE has up to 85% aluminium content and minimal components for easy disassembly and recycling.

Call us on (02) 9736 2183 to discuss, or click on the Enquire Now button to email us.