Tables > Meeting Tables > Figure Table 2-Leg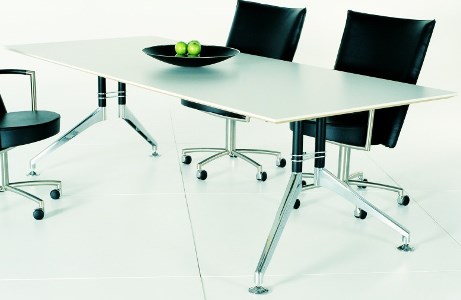 Figure range of tables come in all shapes and sizes. Rectangular tables can have from a two-leg base (for tables from 1200mm long) up to a five-leg base (for tables up to 8400mm long). Narrow stance or wide stance (for extra wide tables) are available, as well as a four-star base for round and square tables. The Figure bases have black textured legs and polished aluminium feet.

Figure tables can accommodate data/power boxes (our "Fuel 95" power box works perfectly).

Call us on (02) 9736 2183 to discuss, or click on the Enquire Now button to email us.