Tables > Round Tables > Disc Table 720 base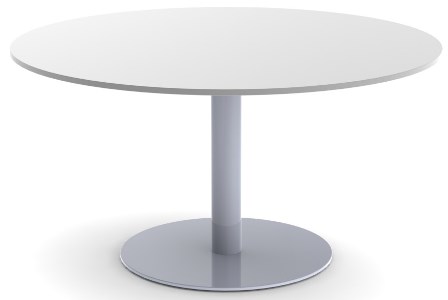 Tables with a Disc base: The Disc base comes in three sizes (450mm, 540mm and 720mm diameter) to accommodate different size tops (both round and square). The Disc base is also suitable for round or square coffee tables, and comes in two sizes (300mm and 450mm diameter) in a coffee table height. The Disc base is made of stainless steel, with a disc thickness of 8mm, and with 2mm adjustable glides for levelling. The standard finish is stainless steel, but for a small surcharge they can be ordered in White, Silver or Black powdercoats.

Contact us with the top size and shape you require, and we can advise you which base fits best. Tops can be made of commercial laminate or timber veneer.

The Disc base comes with a seven year warranty.

Call us on (02) 9736 2183 to discuss, or click on the Enquire Now button to email us.